Public toilets for a sustainable future
We take responsibility for our production, our work and our role in the public space. Our solutions take a maximum of care regarding nearby environments, climate objectives and the requirements exacted on us to create a sustainable future. We are trying to be a relevant source of positive change in society – because a sustainable public toilet is a good toilet
We believe in building responsibly. Building in a way that is sustainable for the generations of today and tomorrow is how we do our part.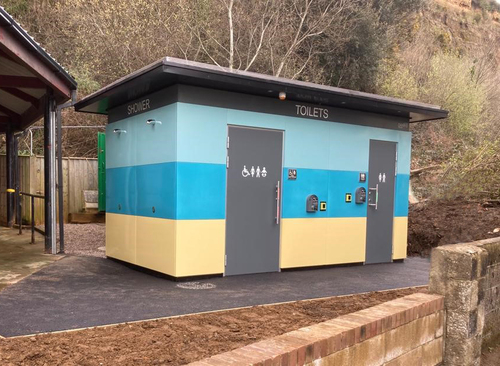 Sustainable public toilets
Our toilet buildings are robust and built to last almost 40 years. With proactive and planned maintenance, we extend the service life. To succeed in creating sustainable public toilets, the circular economy plays a fundamental role in Danfo's DNA. It is with us already in the design stage and follows through design, purchasing, manufacturing all the way to operation and maintenance of the toilet building.
In order to achieve a circular economy, we are, among other things, certified according to ISO 14001 and we use Swedens building-product-assessment to ensure that our products are a good environmental choice. Our operations and maintenance department are proactive in reusing, repairing, renovating and recycling existing materials and products for as long as possible.
As far as possible, we try to make appropriate changes to our public toilets that help address the important global challenges such as climate change, biodiversity loss and waste. We at Danfo want to pull our weight to stabilize the planet in the coming years.
Circular economy for public toilets
Green growth is something we believe in and work towards. One tool for getting there is the circular economy - where we are already far ahead but we are still working purposefully to become even better - because a sustainable public toilet is a good toilet, for you and for me.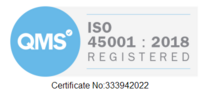 Contact Grace if you want to know more about Danfo's sustainability work