Why Danfo? – Because the world needs clean, safe, durable public toilets
The fact that public toilets are necessary is not exactly news – yet more and more people have begun to realize there is more value in them than just the basics. A fully functional, clean, accessible public toilet makes for a more pleasant – and possibly longer – visiting experience and creates a safer public environment at every hour of the day. It's not just a good toilet – it's a Danfo.
Swedish technology that raises public toilets to world class
We have been developing public toilets since 1969, from our classic Pacto model to today's modern solutions. Today we have systems for secure access and control of use. Our toilets maintain a high standard of quality for decades. We are constantly developing our materials to reduce environmental impact, both during manufacture and maintenance of public toilets.

Quality down to the smallest detail - from design, supply & installation of new public toilets
We are not the cheapest, and it shows in the results we deliver. When you choose Danfo, you choose quality. Quality in products, cleaning & maintenance and relationships. There are competitors who can build cheaper toilet buildings, and companies that offer cheaper operations and maintenance services. But we have worked hard to develop an offering that holds up in the long run, with our knowledge and commitment informing every step of the way, from production to maintenance.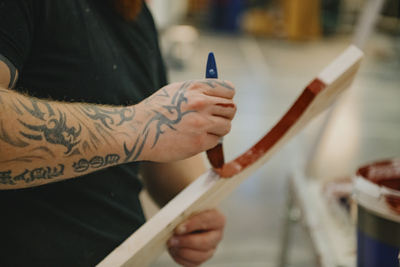 The right path - developing safe, clean, durable public toilets
We have been growing for over 50 years – and we intend to keep growing for at least 50 more. Today Danfo operates in the United Arab Emirates, Great Britain, Sweden and Norway. Where will we go next? When it comes to public toilets, we have found the right path, developing safe, clean, durable toilets with a focus on both people and the environment. But there's always more to do. Do you want to join us in developing the public toilets of the future?
Link